This was a big milestone in our cooking journey as this was the first time he suggested such an advanced recipe to try. You will need 2 to 4 Soufflé or Ramekin dishes depending on their size. 
Step 1
Preheat the oven to 350 degrees F (180 degrees C). Gather all of the ingredients.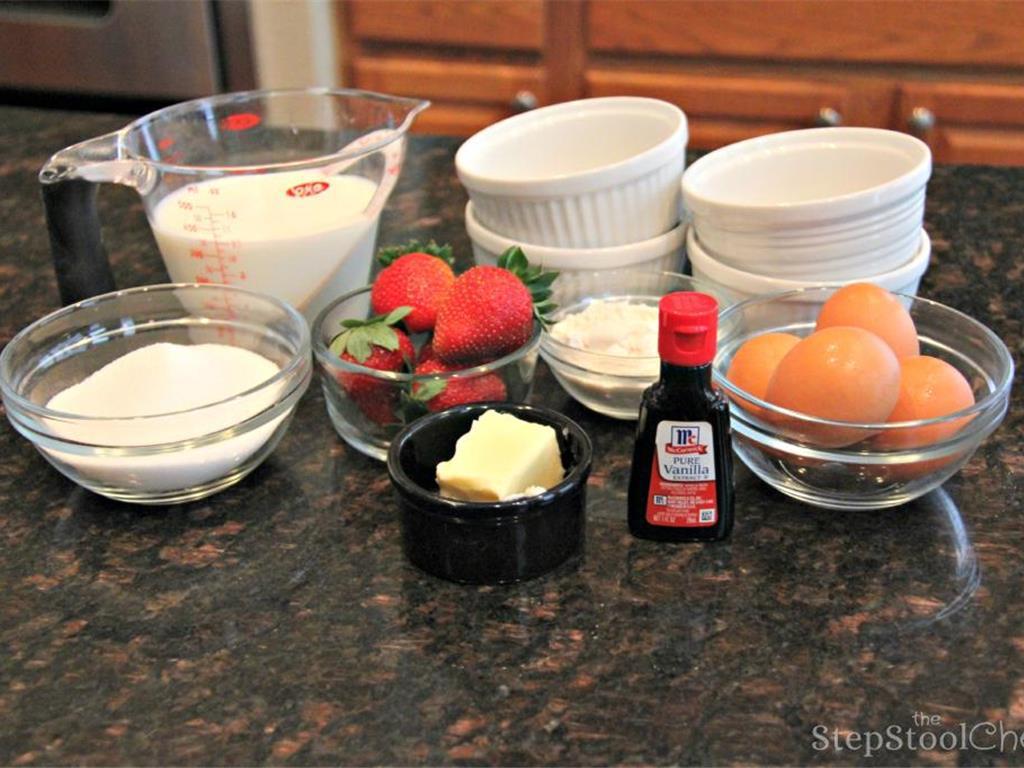 Step 2
Melt the

 
Salted Butter (2 Tbsp)

 
in the microwave. Pour small portions in the soufflé dishes. Roll the melted butter around including the edges to "butter the dish".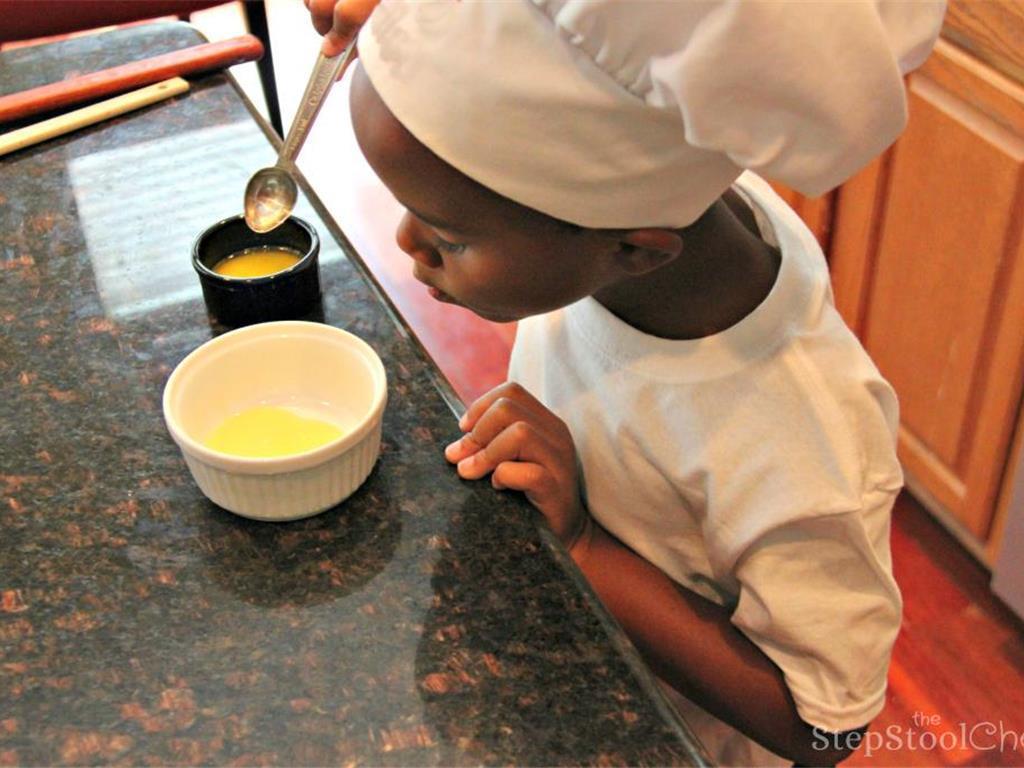 Step 3
Roll the

 
Granulated Sugar (1/4 cup)

 
throughout the dish, making sure to cover all the interior surfaces. Set aside the prepared soufflé dish.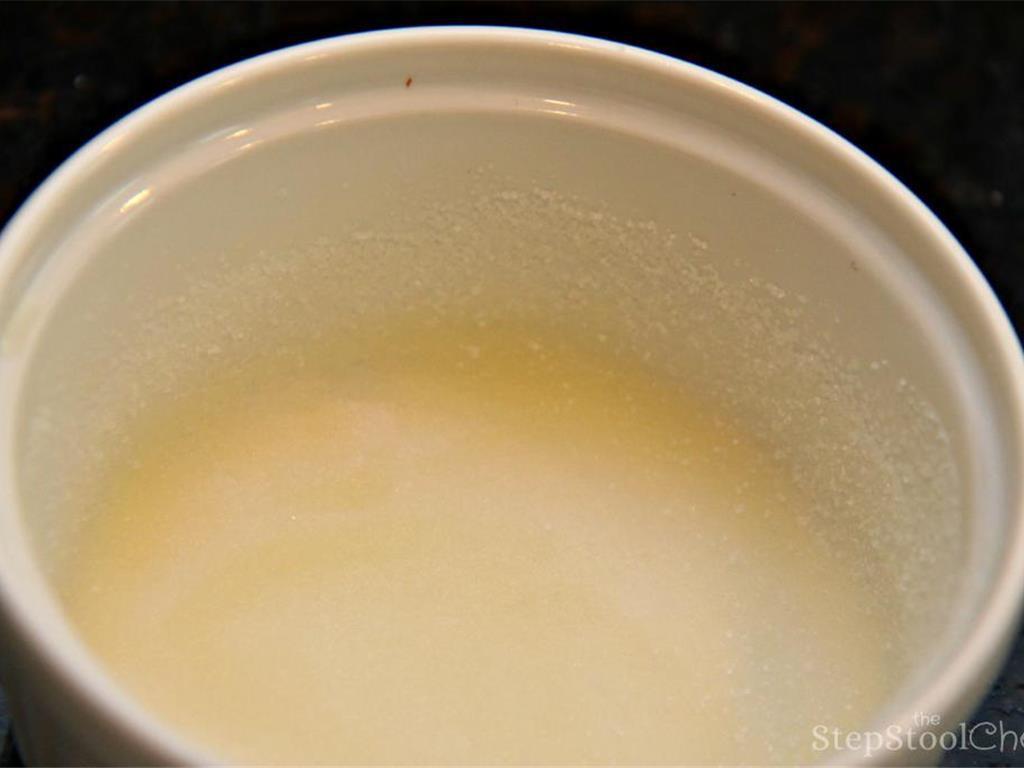 Step 4
Bring one cup of the

 
Milk (1 cup)

 
to just steaming in a medium saucepan set over low-medium heat.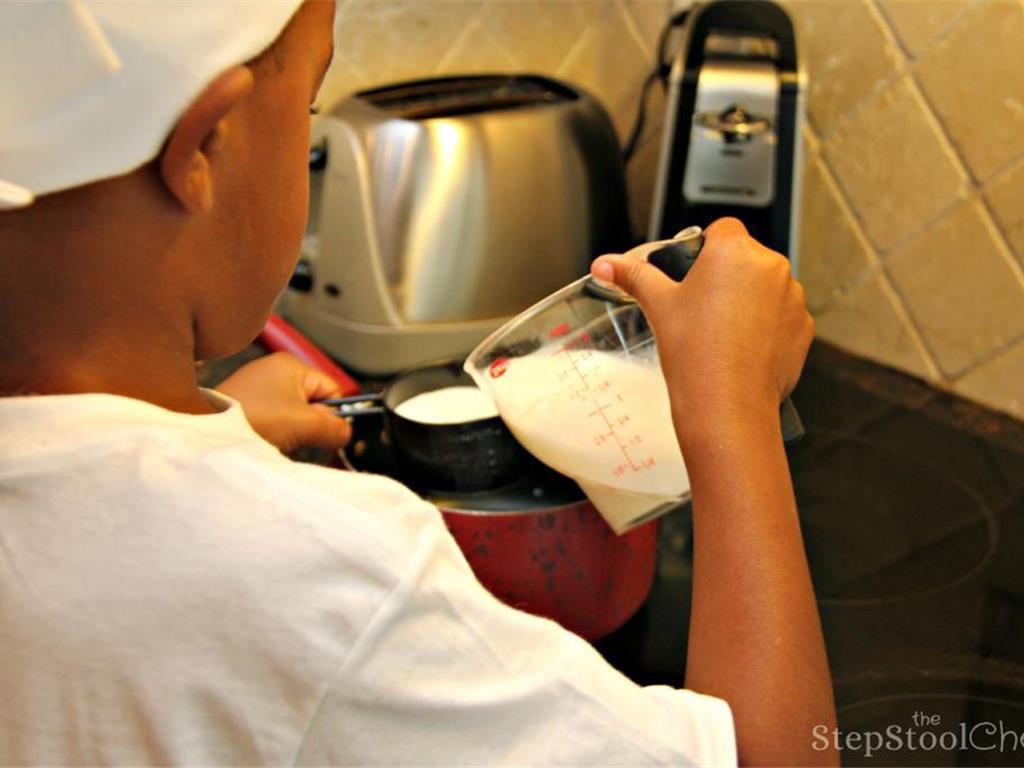 Step 5
In a separate bowl, mix together

 
Granulated Sugar (1/3 cup)

 
,

 
All-Purpose Flour (1/3 cup)

 
and the remaining

 
Milk (1/3 cup)

 
until it forms a smooth batter.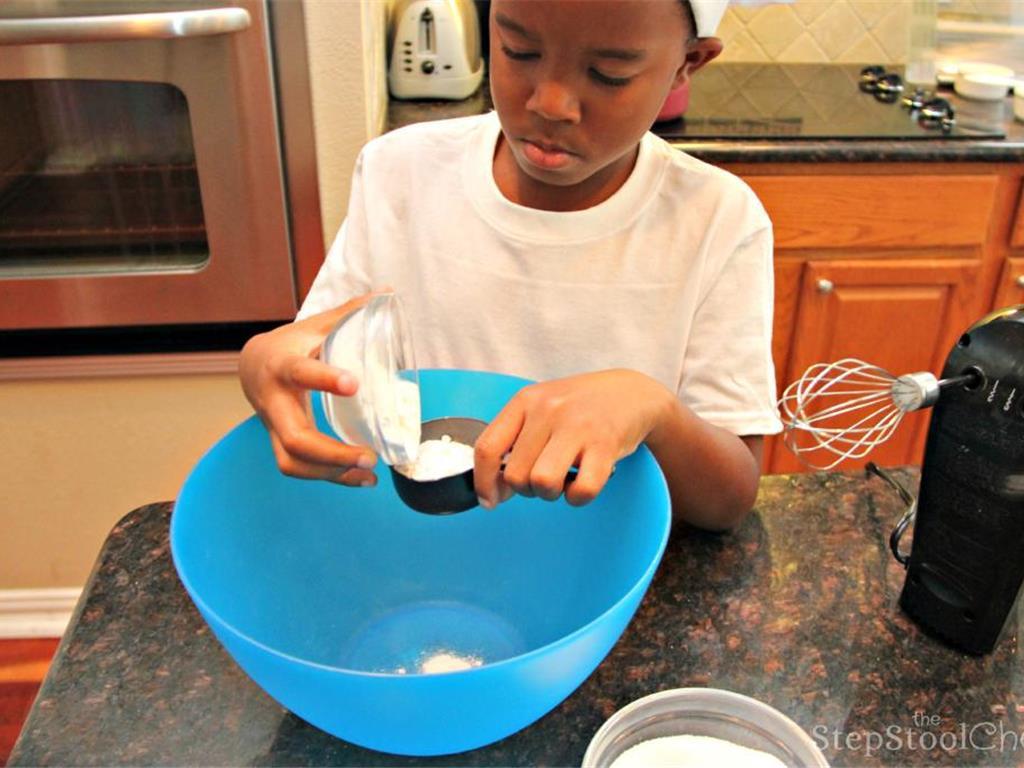 Step 6
Then you add the hot milk to the batter. Here, the Sous Chef or adult helper should help with the hot milk as the little chef slowly whisks the milk into the batter.
Step 7
Next, return the batter to the stove and bring the mixture to a simmer, stirring constantly until it thickens.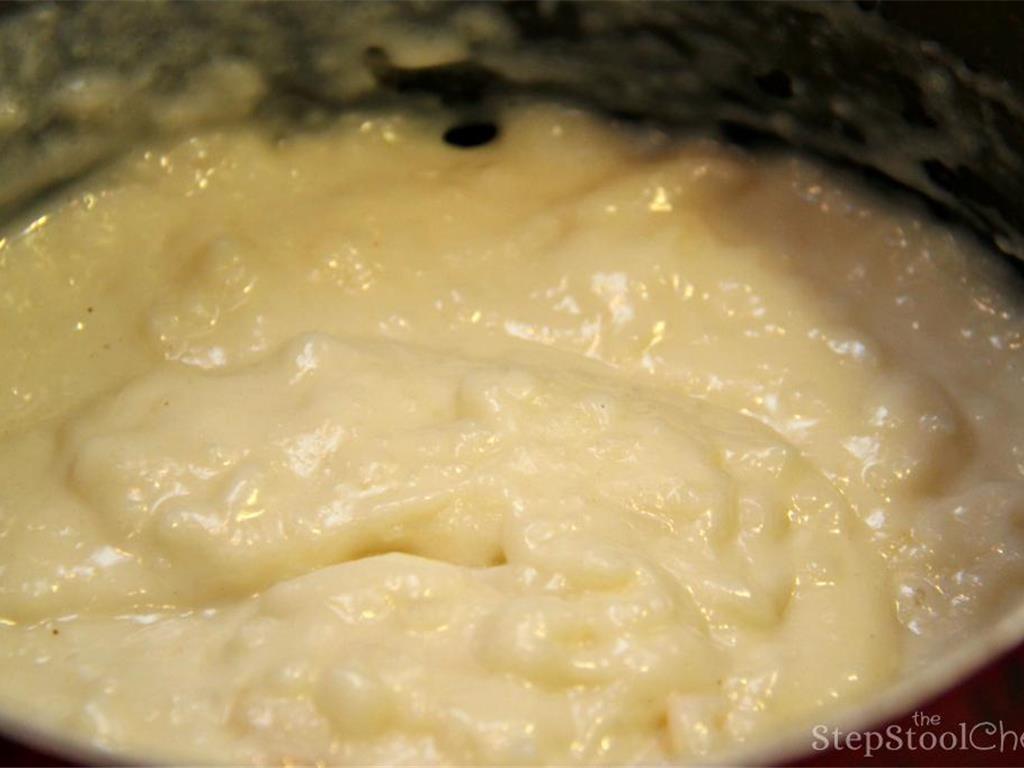 Step 8
Stir the

 
Butter (1 1/2 Tbsp)

 
into the mixture and allow it to cool at room temperature for 10 minutes then stir in the

 
Vanilla Extract (1/2 Tbsp)

 
. Set the batter to the side while you prepare the egg whites.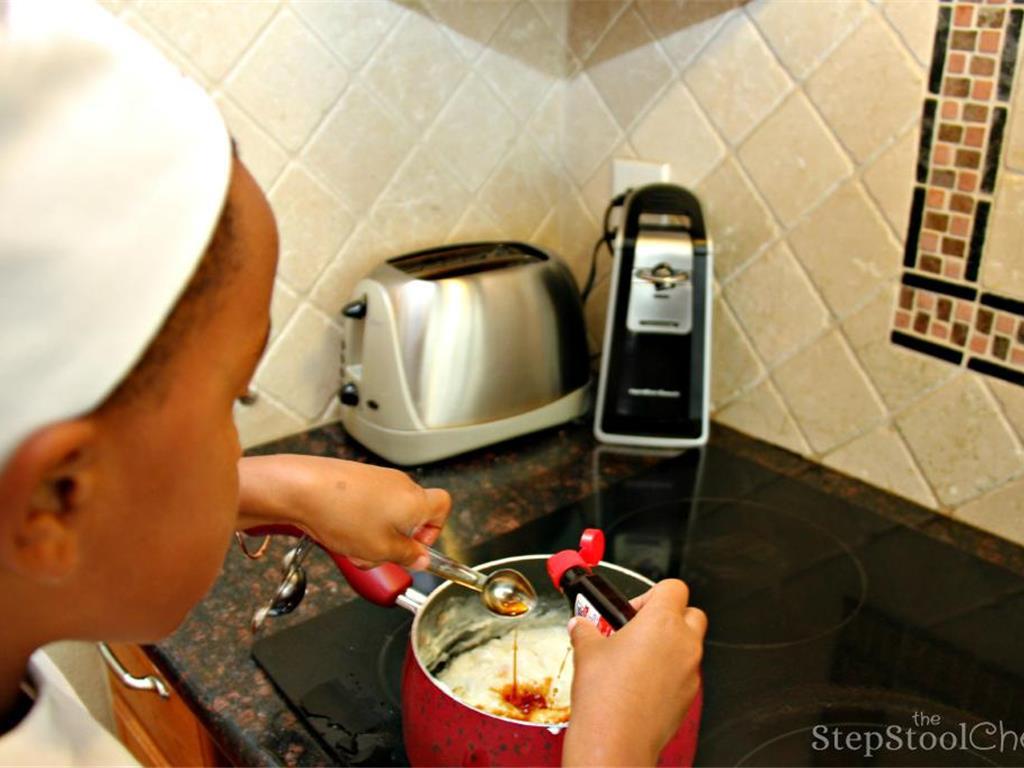 Step 9
First, separate your

 
Large Eggs (4)

 
. This can be tricky for little chefs which is why we used this Norpro Multi Grater with Juicer which is a multi-purpose tool that has an egg separator.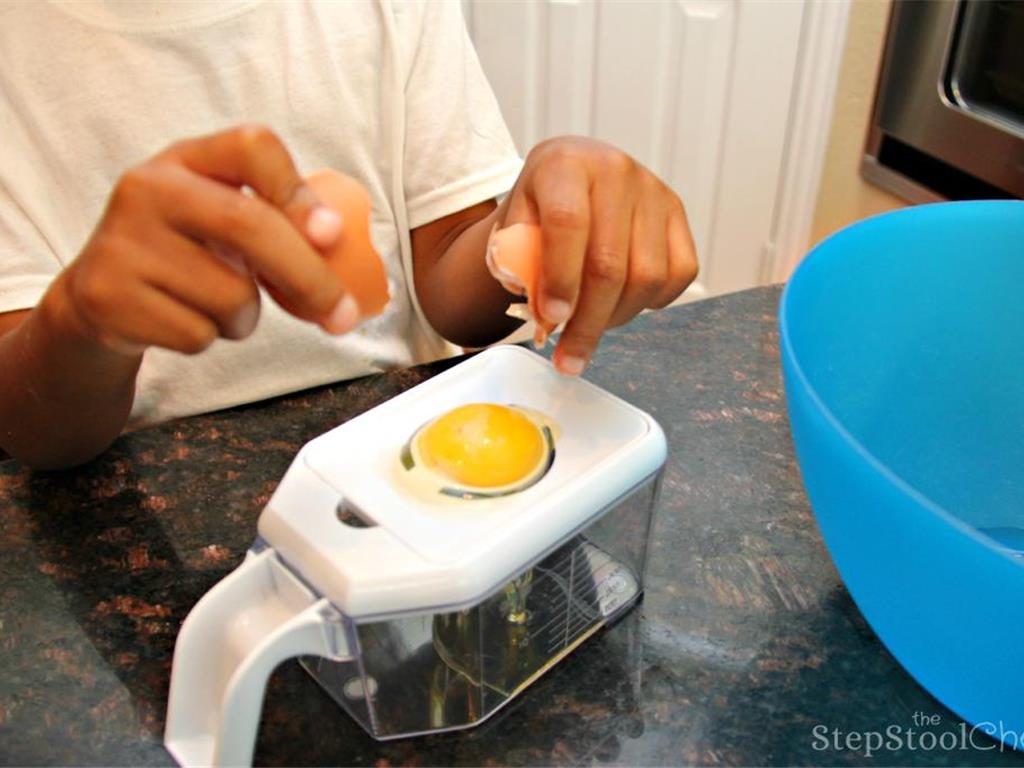 Step 10
Then you beat the egg whites on medium high speed and add

 
Granulated Sugar (2 Tbsp)

 
. Continue mixing until it gets thick and foamy.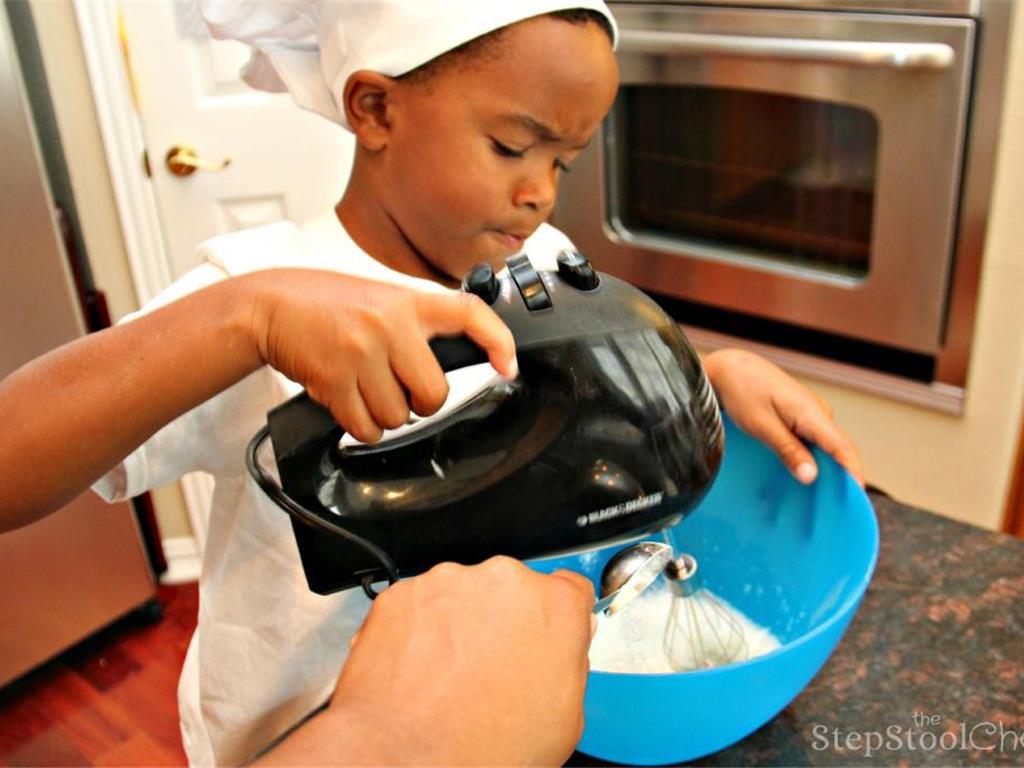 Step 11
Fold the foamy egg white mixture with the vanilla batter.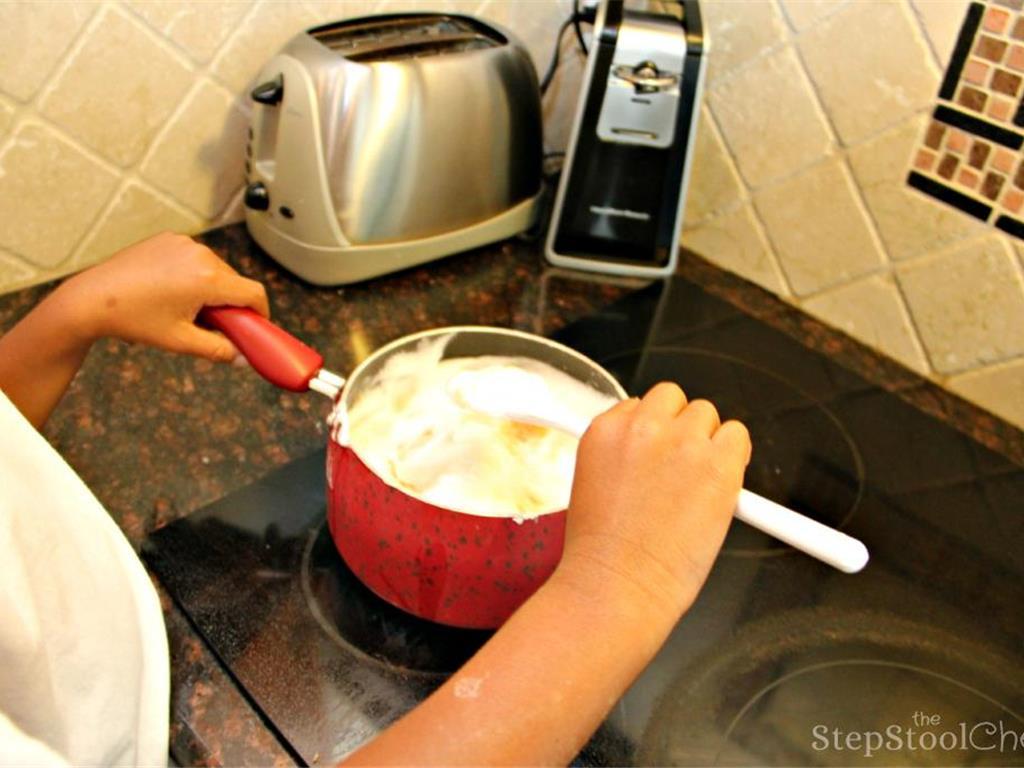 Step 12
Don't forget to taste your dish to make sure that you like it! Being a good chef is all about loving your creations.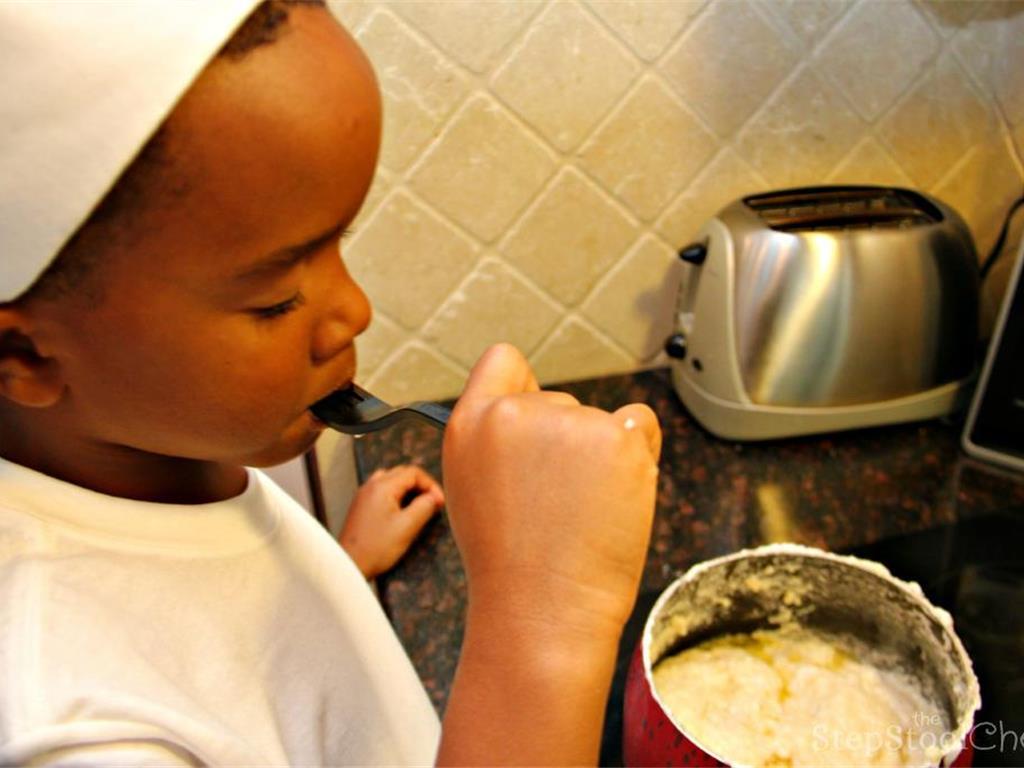 Step 13
Spoon the soufflé mixture into the prepared dish. Bake in a preheated oven at 350 degrees F (180 degrees C) for 25-30 minutes.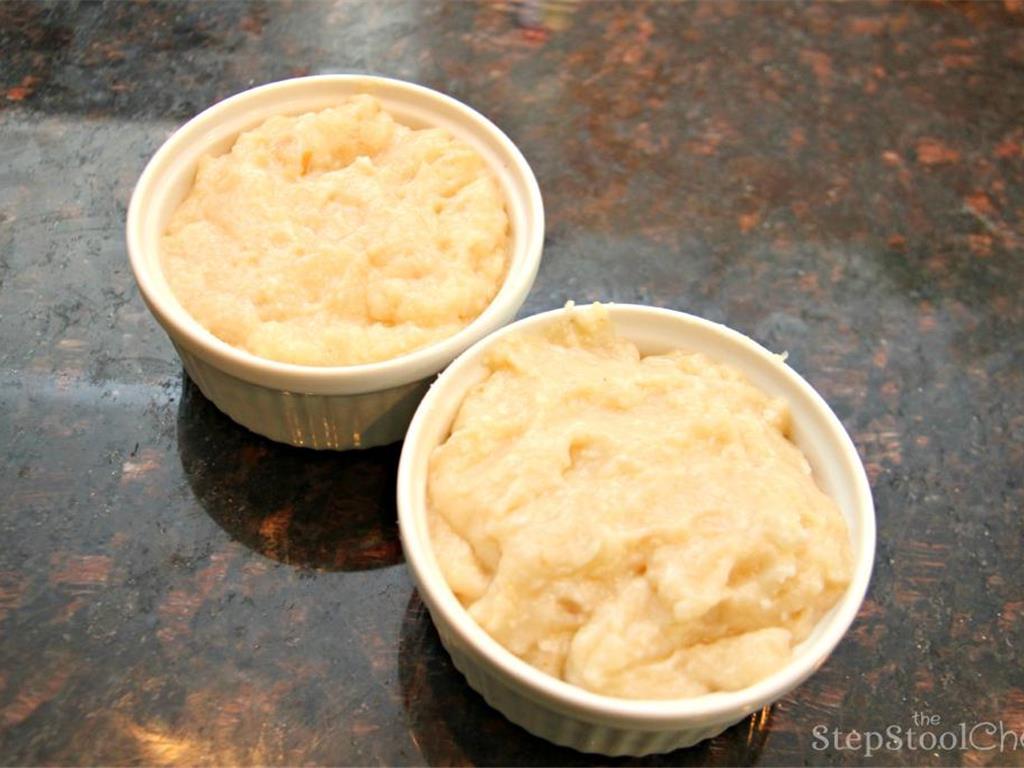 Step 14
Sprinkle the tops of the soufflés with

 
Powdered Confectioners Sugar (to taste)

 
.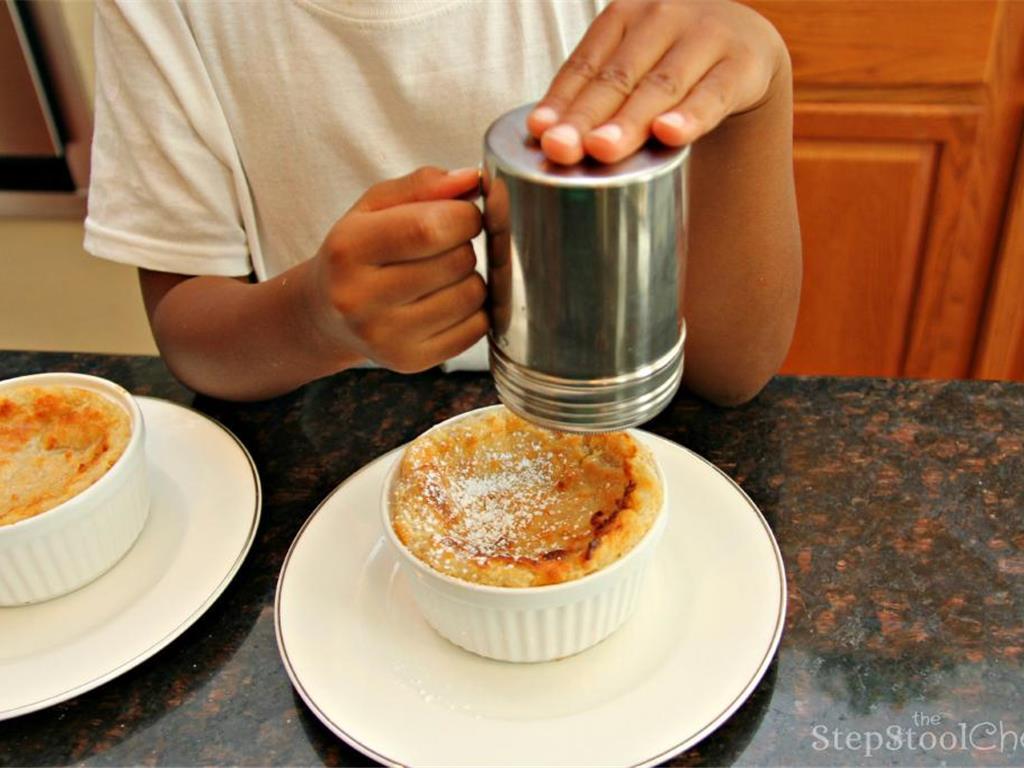 Step 15
Serve with

 
Vanilla Ice Cream (to taste)

 
and

 
Fresh Mixed Berries (to taste)

 
.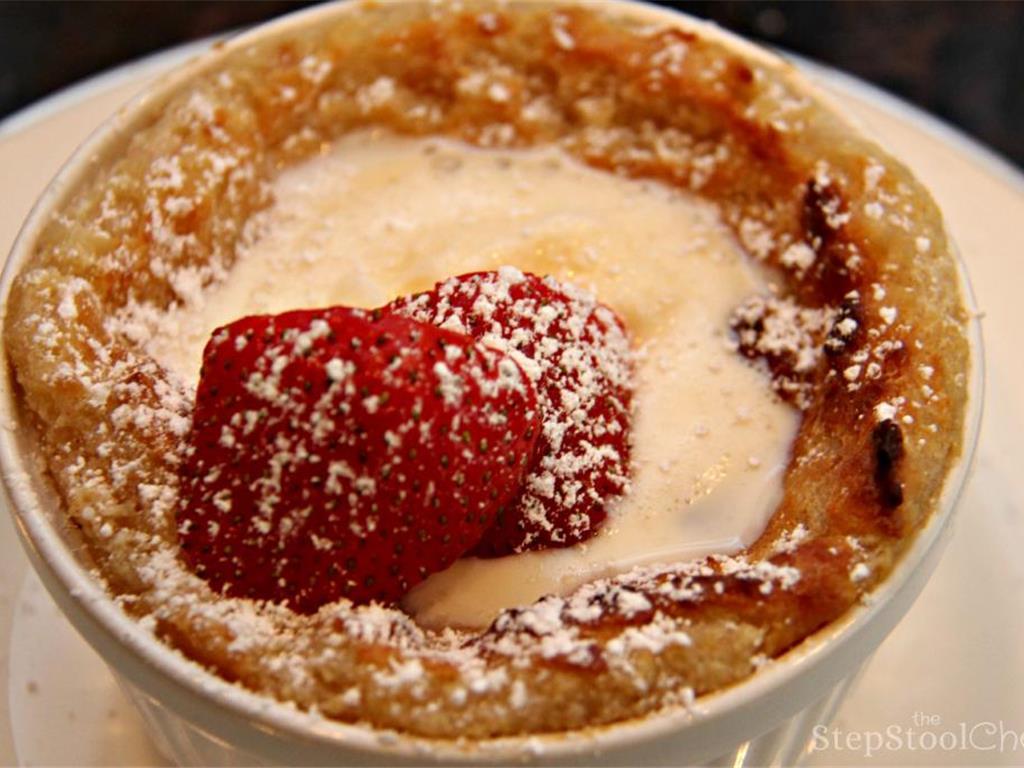 ---