The chef and I found this fun little recipe in the cutest cookbook for kids, Fix It and Forget It. The book features recipes that kid friendly meals that can be prepared in a slow cooker. I really enjoyed watching my little chef prepare this meal because he needed little help from me.
Step 1
Gather all of your ingredients.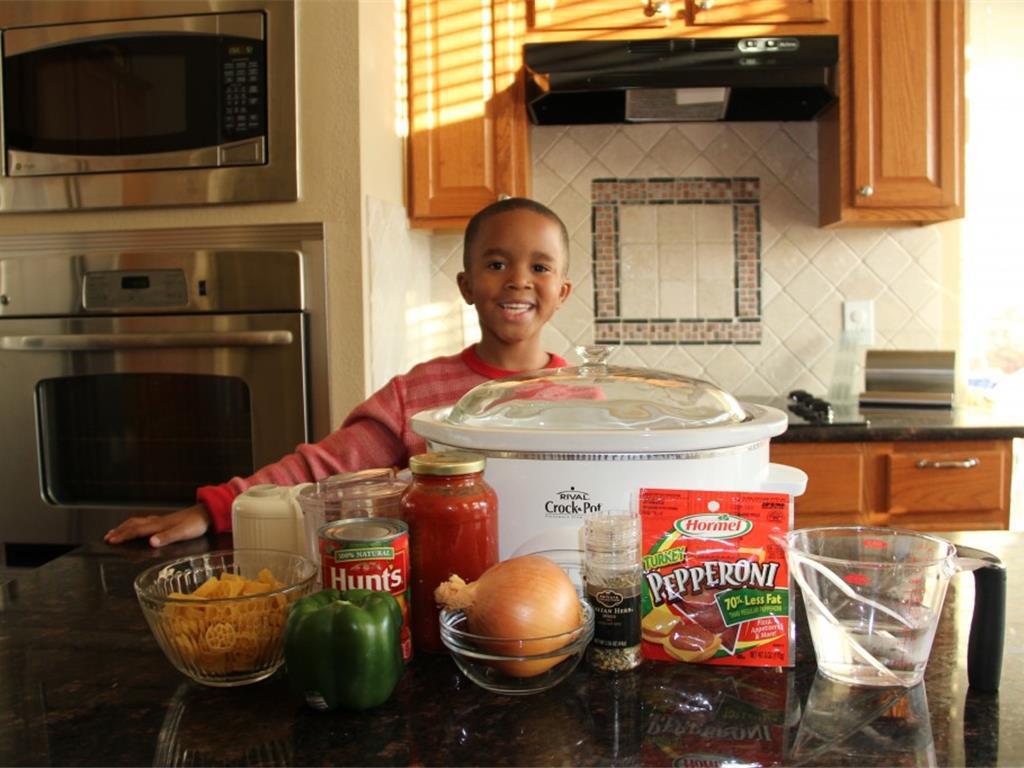 Step 2
Prepare the chopped

 
Onions (1 cup)

 
and chopped

 
Bell Peppers (1 cup)

 
by first cutting them into big chunks.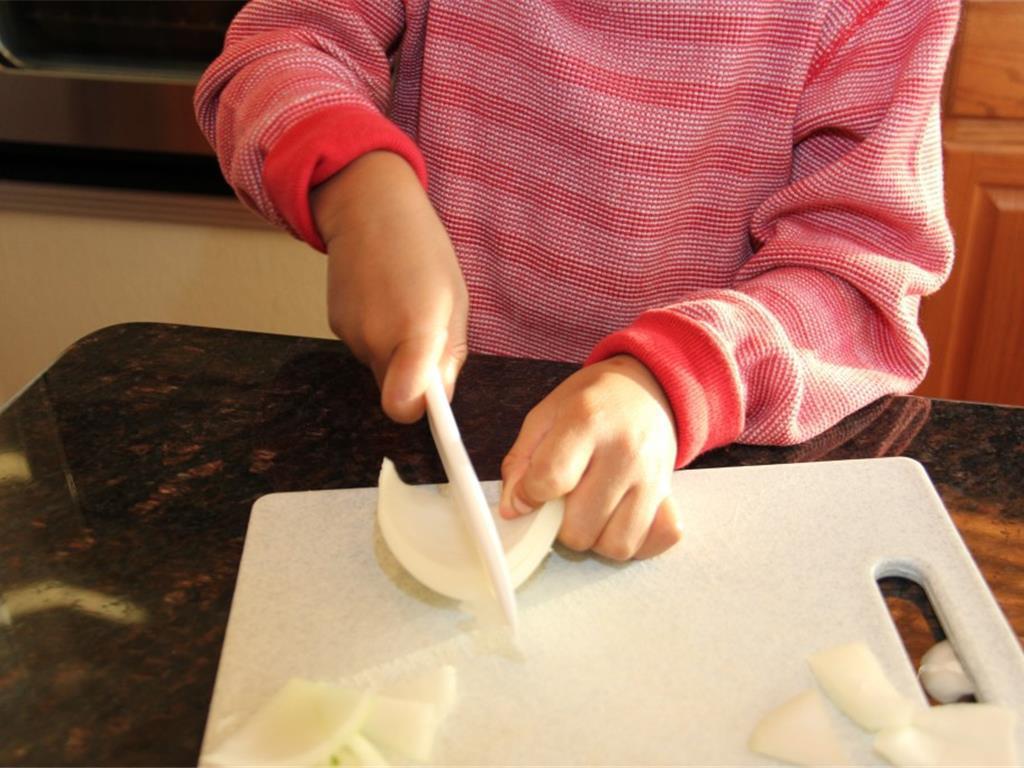 Step 3
Take the chunks of veggies and place them in an electric chopper.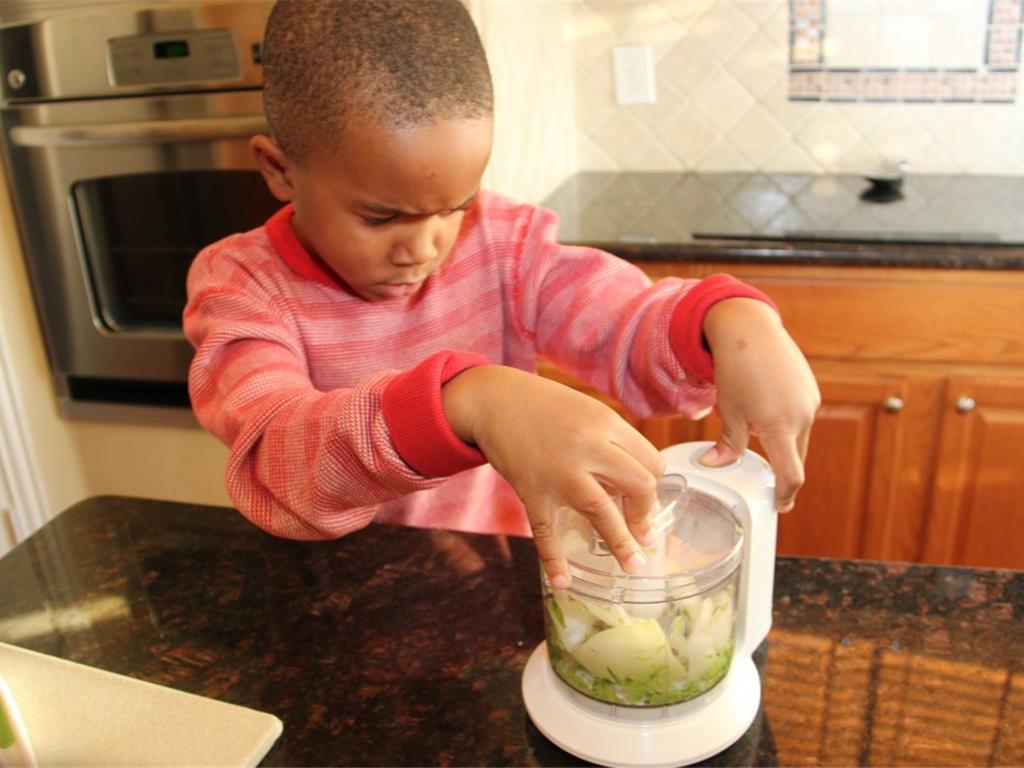 Step 4
Add the veggies, the

 
Canned Diced Tomatoes (1 3/4 cups)

 
,

 
Water (1 cup)

 
and

 
Marinara Sauce (2 3/4 cups)

 
to the slow cooker.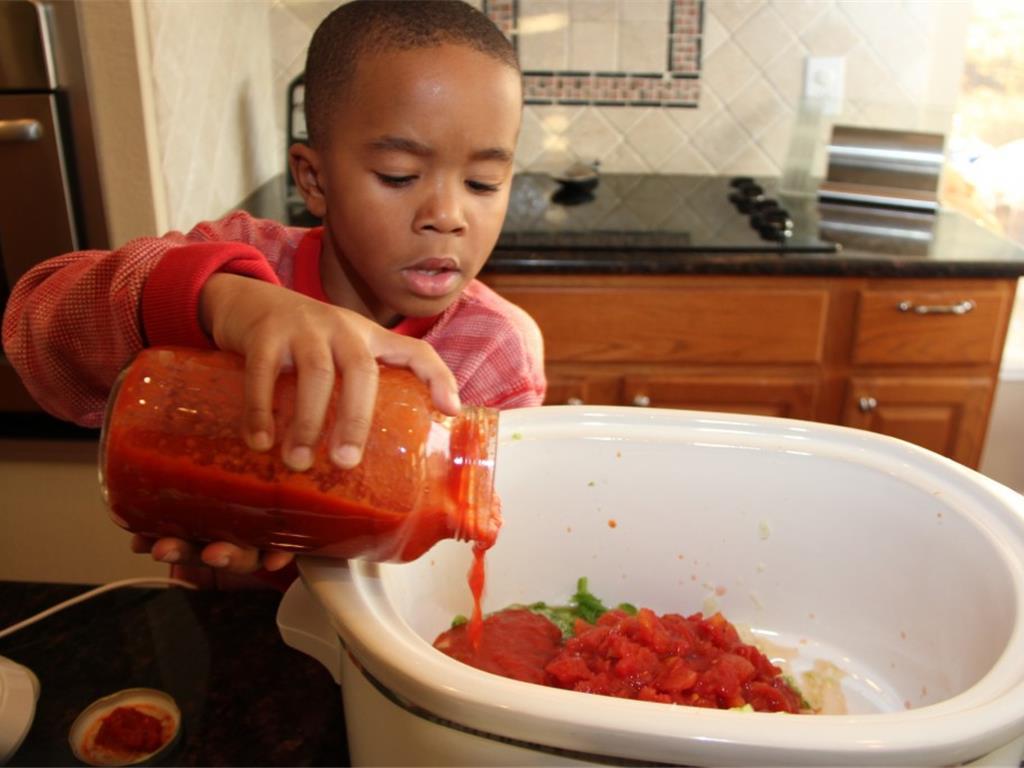 Step 5
Add the

 
Wagon Wheel Pasta (1 cup)

 
.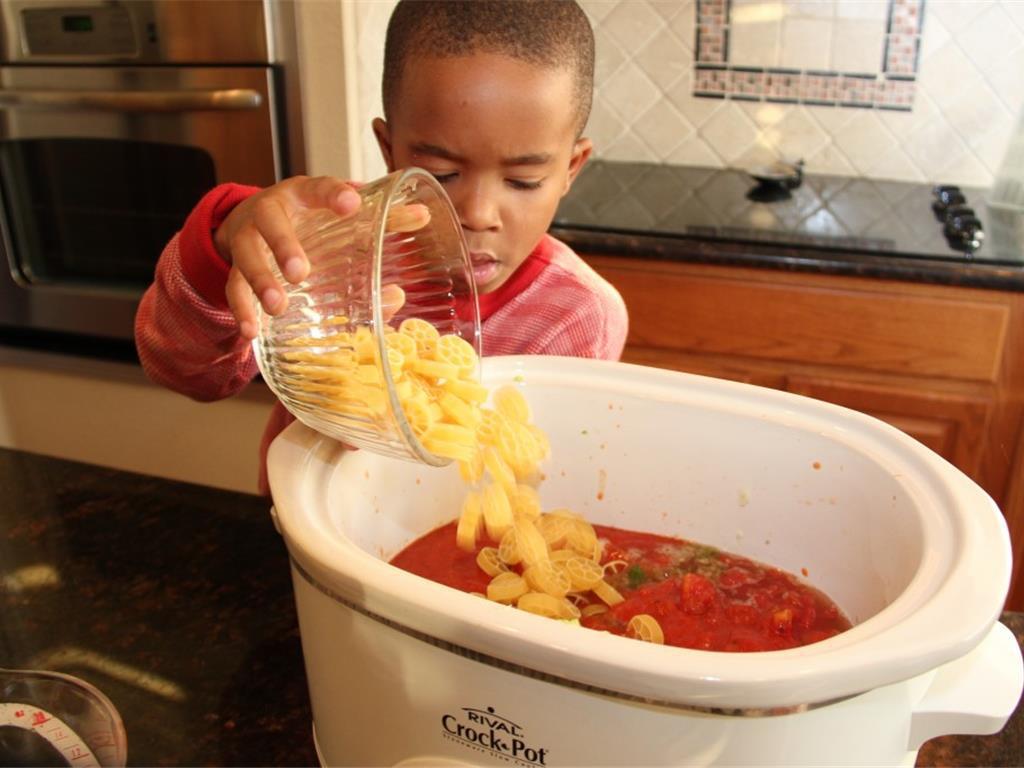 Step 6
Toss in the

 
Turkey Pepperoni (4 oz)

 
.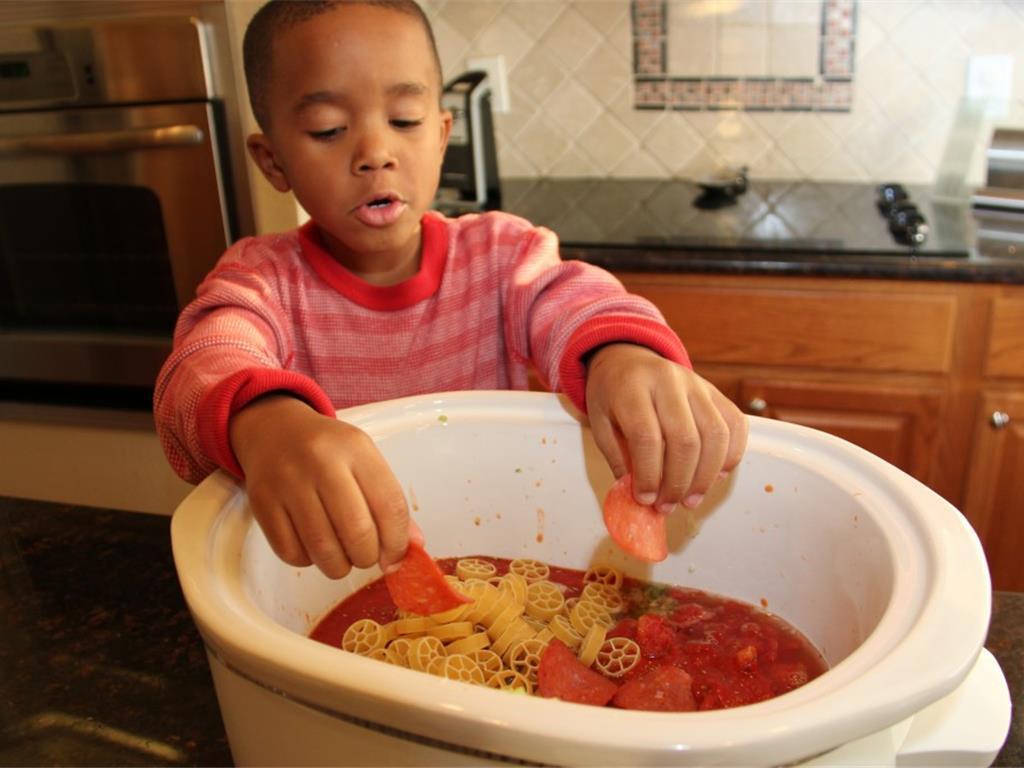 Step 7
Season with

 
Italian Seasoning (1 Tbsp)

 
.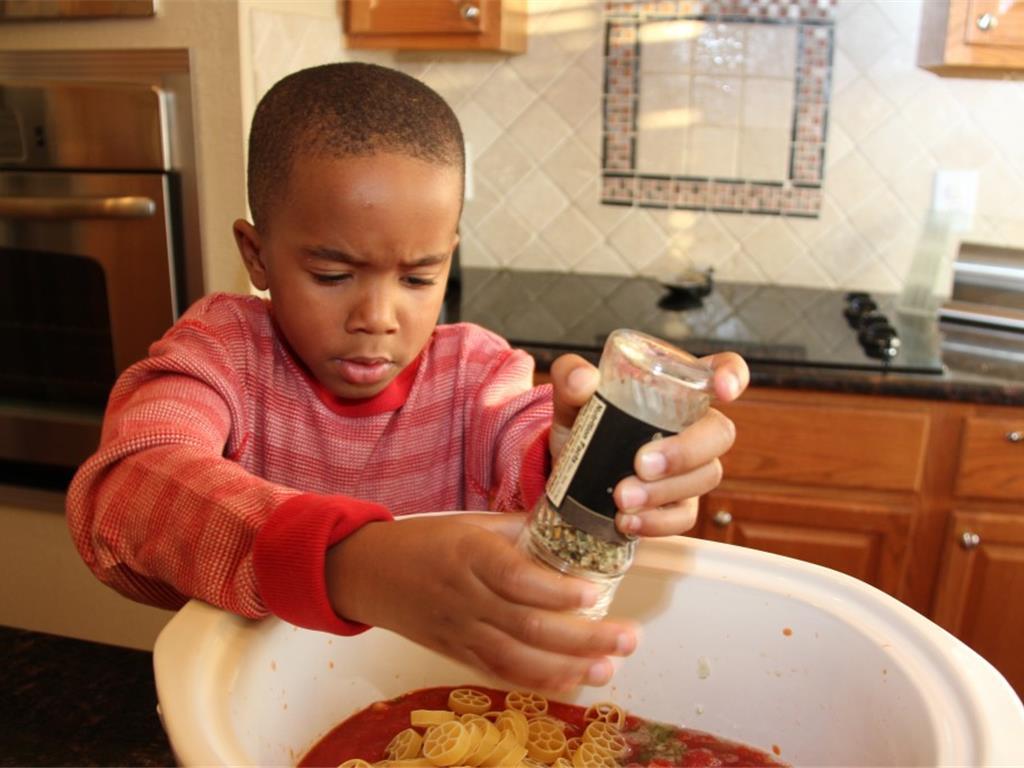 Step 8
Stir everything together.
Step 9
Cover the slow cooker. Cook the pasta mixture for 3-4 hours. Timing may vary depending on the slow cooker.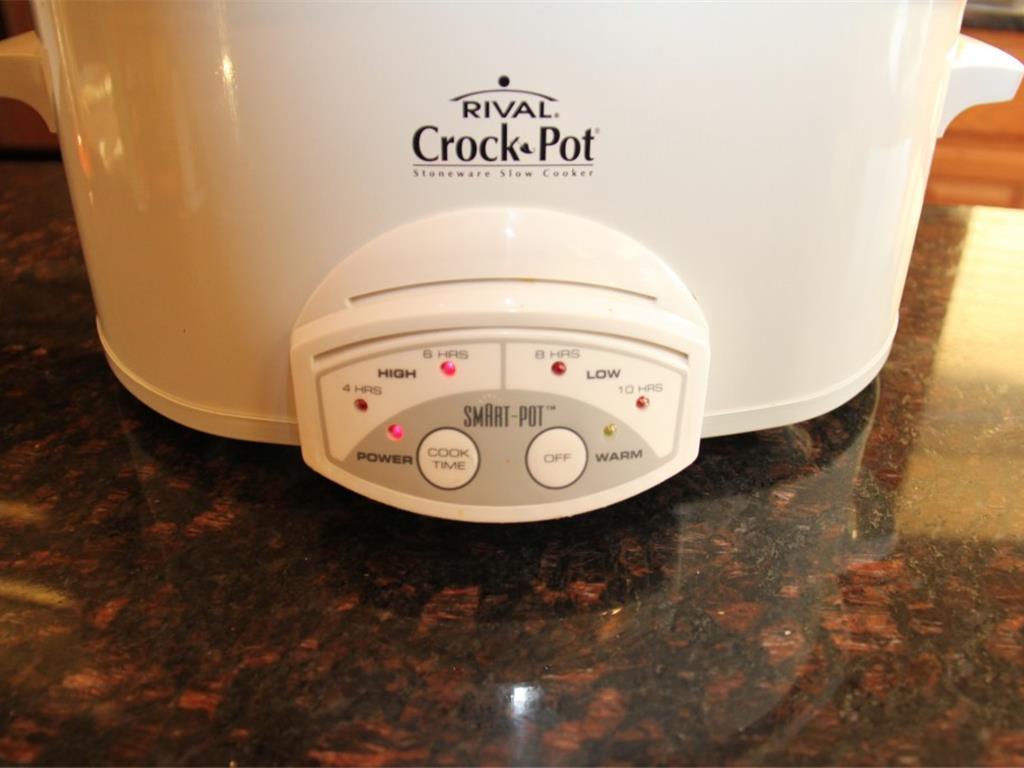 Step 10
Sprinkle your dish with a little

 
Shredded Mozzarella Cheese (1 1/2 cups)

 
and enjoy!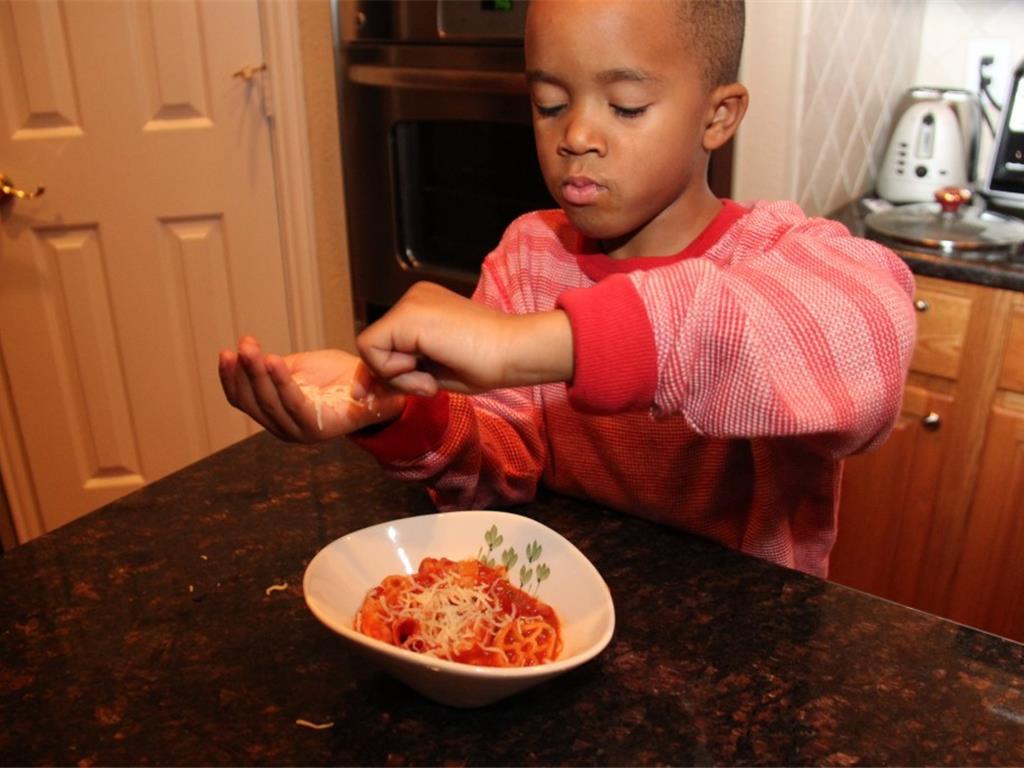 ---